Kodak Black arrested, Lil Wayne refuses to perform
Kodak Black was blocked from his big performance at Rolling Loud when the rapper was arrested.
According to reports, the cops cuffed Kodak at the Hard Rock Stadium.
The rapper was arrested by local police, as well as agents from the FBI and the ATF, who participated in the arrest.
The U.S. Marshals Service said in a news release that Black was arrested Saturday at Hard Rock Stadium in Miami Gardens. The statement said he was charged with a crime in connection with weapons, but didn't elaborate.
Meanwhile, Lil Wayne said on social media that he refused to perform after being subjected to a search by security personnel or police. It wasn't immediately clear Sunday who had done the pat-down on the superstar rapper, whose real name is Dwayne Michael Carter Jr.
Kodak Black, real name Bill Kapri, is currently being held at the Miami-Dade Detention Center on a variety of weapons charges.
Kodak has been in the crosshairs of law enforcement for the past 30 days.
In April, Kodak Black Arrested for Drugs and Weapons at U.S. Border after his GPS accidentally sent him to Canada and he was caught with weapons as he tried to re-enter the United States.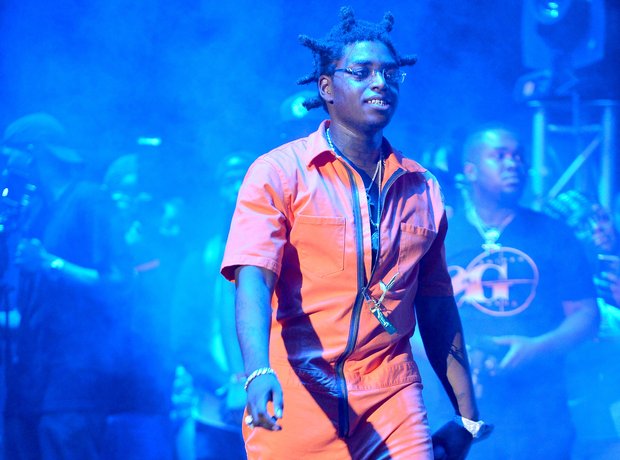 A few days later in Washington DC, Kodak and his crew escape serious charges after local police and FBI agents raided the rapper's tour bus before a show in the nation's capital.
The rap star is also awaiting trial in Charleston South Carolina, for allegedly raping an underage girl.
He faces decades in prison if he is convicted.